NUCH Collision Course av Ostretunet
HD fri (0/0) - AA fri (0/0) - Øyne ua 2010 (eyes clear)


født 30.11.2008 - eies av Vigdis
(Dutch Ch. pE S.R Brendo de Bruine Buck + N DK UCH RH Woodshine's Luna)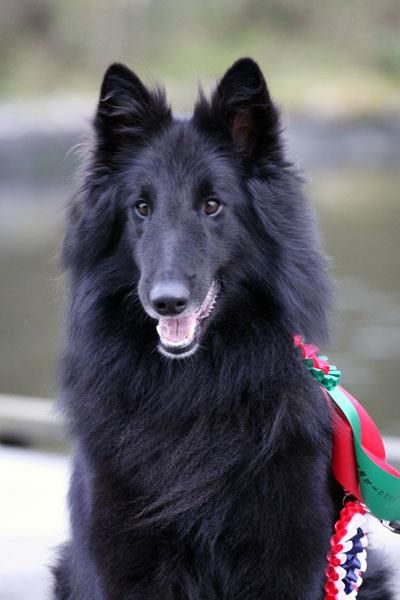 Cesar, 2,5 years old - and he's just made it to Norwegian Champion! :)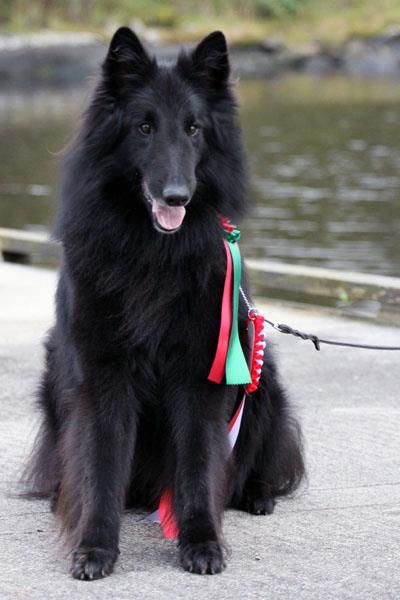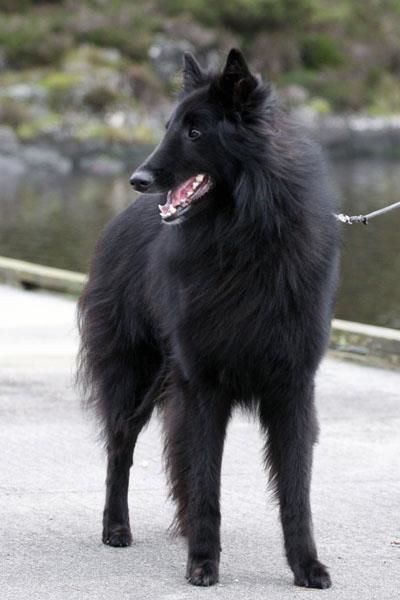 Cesar, 2,5 years

September 2009: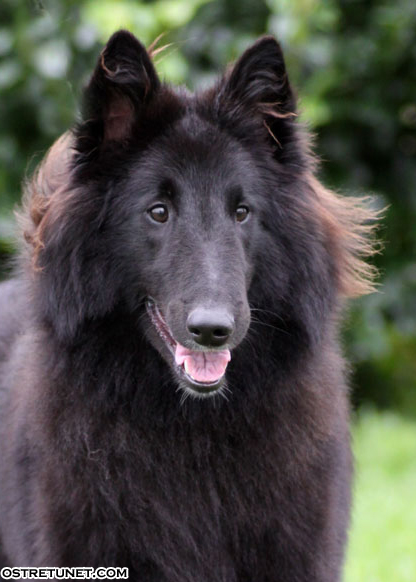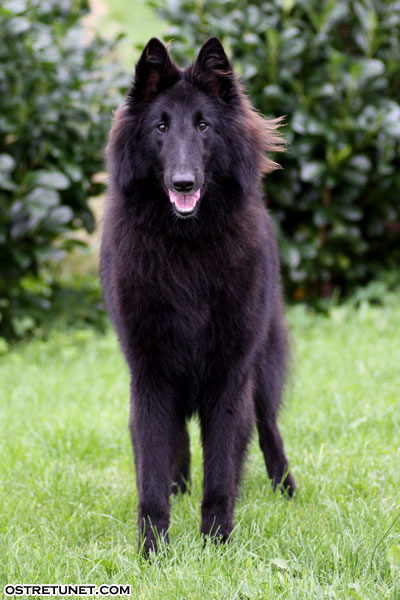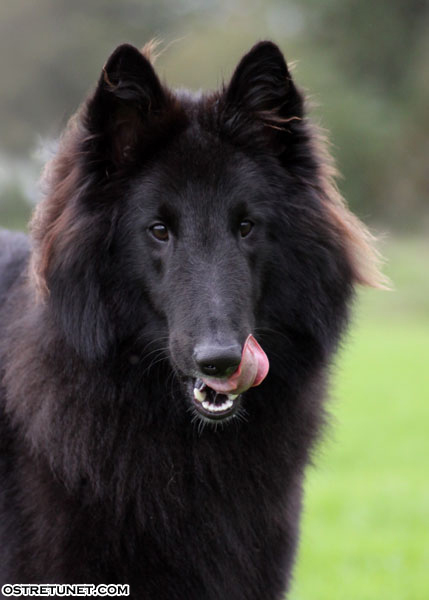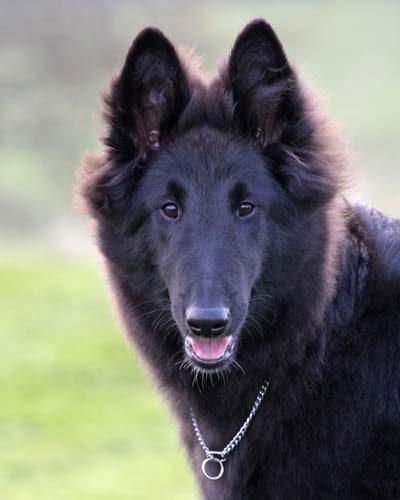 Cesar, 5 måneder gammel :)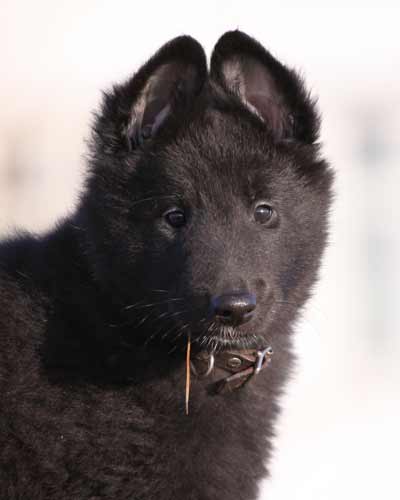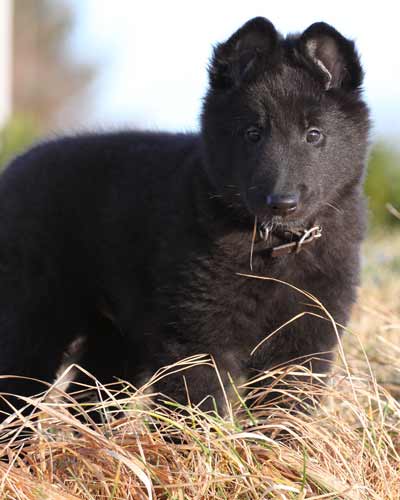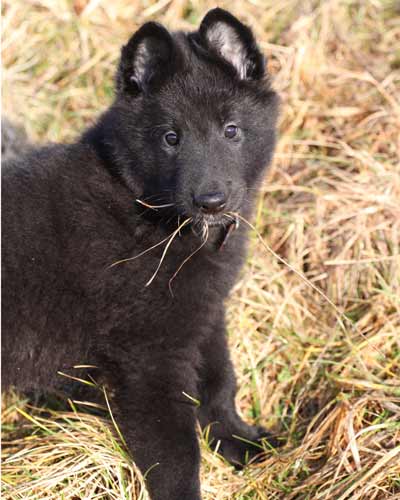 Skjønneste Collision Course, 8 uker gammel, 25. januar 2009.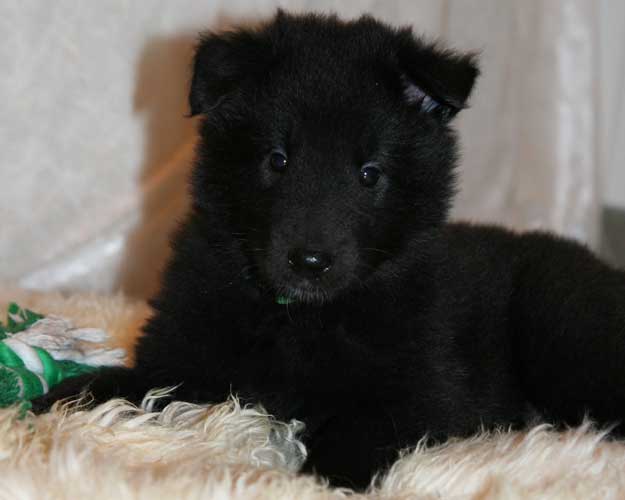 Collision Course, 6 uker

Cesar bor hos Vigdis og Kurt på Austrheim, og vi er veldig glade for å ha fått han i nærheten,
så vi kan stjele han med oss på utstilling i årene som kommer! :D


26. april 2009, Førde Brukshundklubb. Dommer: Wenche Eikeseth
"Meget lovende, velkonstruert. Meget godt hode. Velansatte ører. Velvinklet.
Beveger seg meget godt. Utmerket pels og farge."

Resultat: BIR Valp og 2. Best i Gruppen!
COI = 0,68% m/5 generasjoner

Parents

Grandparents

Great grandparents

Dutch Ch. pE S.E Brendo de Bruine Buck
Rival de la Fureur du Crèpusule (g)
If du Crèpuscule des Loups
Newty de la Fureur du Crepuscule
Ginger de Bruine Buck (g)
Brando-Holly v.h. Lochternest
Nozem de Bruine Buck
RH NUCH DKCH Woodshine's Luna (g)
PL N UCH NORDV-06 O'Emir de la Douce Plaine (g)
S.R. Jour J de Condivicnum (t)
S.R FR CH Joy De La Douce Plaine (g)
NUCH DKCH Woodshine's Kon-Tiki (g)
NUCH Delta Phoenix Ag av Nangijala (g)
NUCH Woodshine's Galateia (g)
Valpebilder - puppyphotos - 5,5 weeks, 07.01.2009: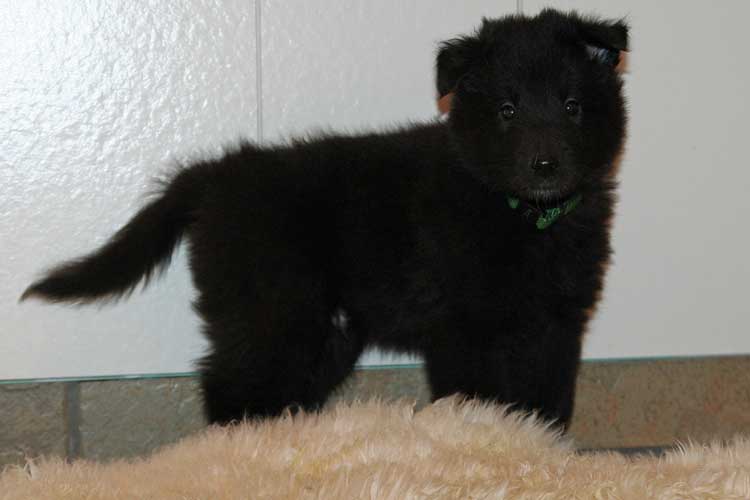 Green boy posing :)

---
Valpene 5 uker (puppies 5 weeks), 03.01.2009
(- warning; they had just eaten breakfast before the photoshoot *LOL*)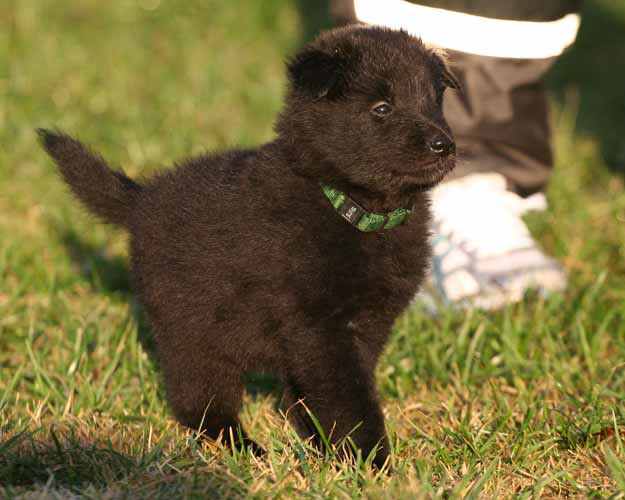 Green boy also knows the elegant poses, don't you think?
---
Valpene 4,5 uker (puppies 4,5 weeks), 01.01.2009: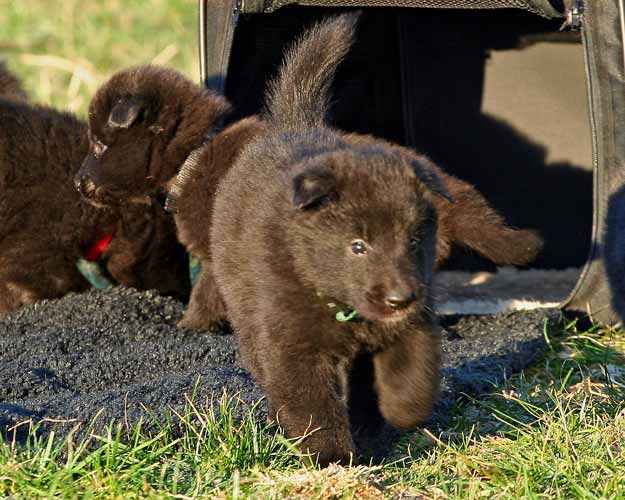 Green boy, a little blurry here though... :)
---

Valpene 4 uker (puppies 4 weeks), 29.12.2008: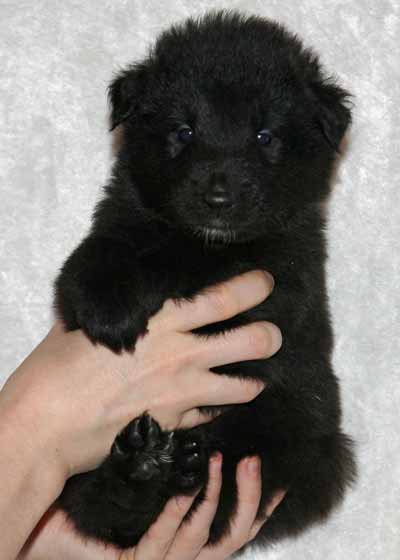 Collision Course - green boy
---

Valpene 3 uker (puppies 3 weeks), 21.12.2008: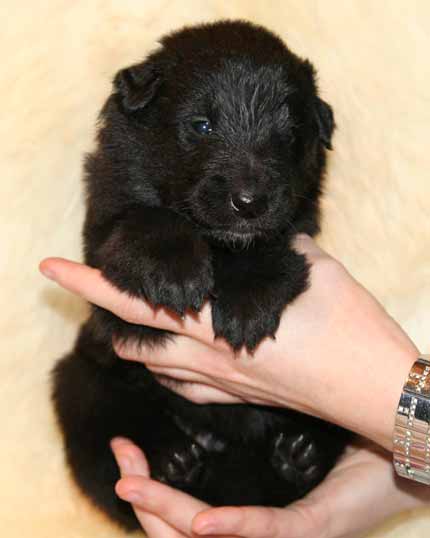 Collision Course - green boy
---

Valpene (nesten) 2 uker, 12.12.2008 (puppies almost 2 weeks):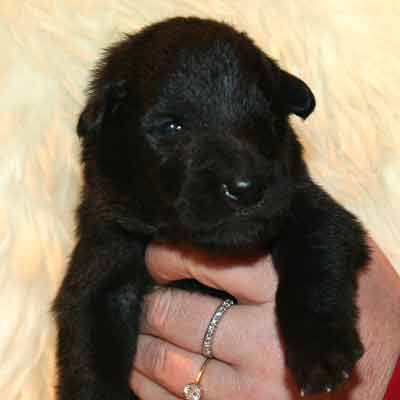 Collision Course - green boy
---
11.12.2008: Her har valpene fått nye, fine merkebånd.
New collars for all the puppies.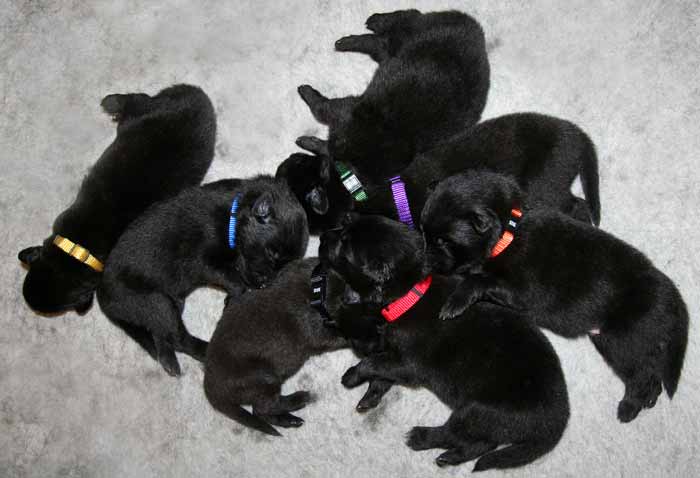 ---

07.12.08 - 1 uke gamle - 1 week old: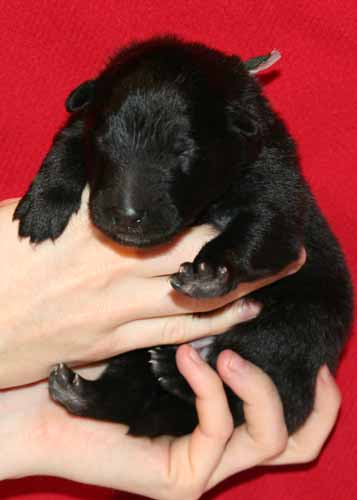 Grønn gutt - green boy
---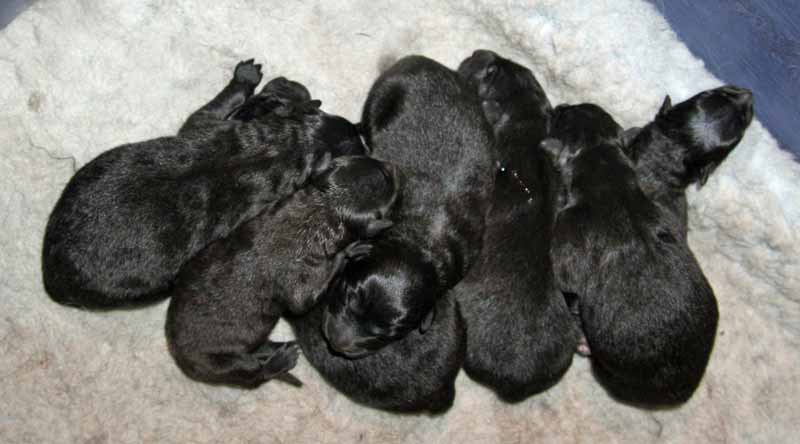 Only a few hours old. :)
---
The lovely faher, Brendo de Bruine Buck: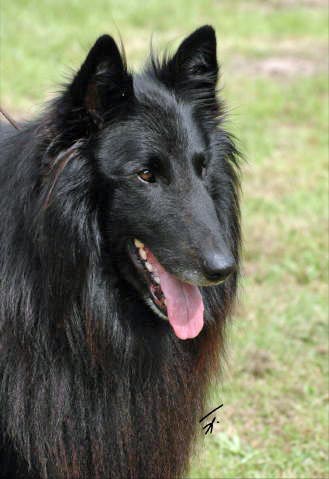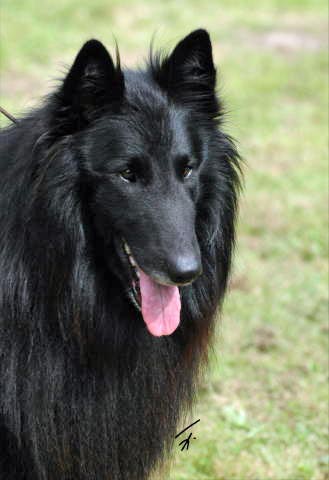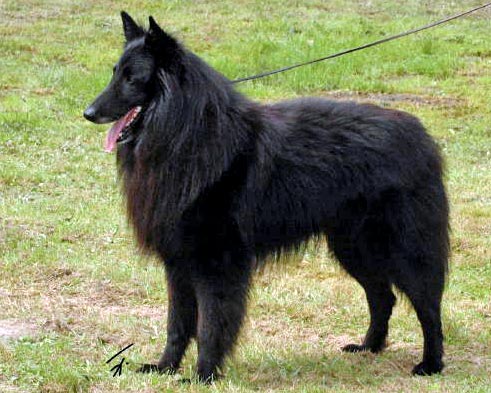 Thank you, José and Wil, for the wonderful photos of Brendo.
And the proud n' pretty mom; Luna: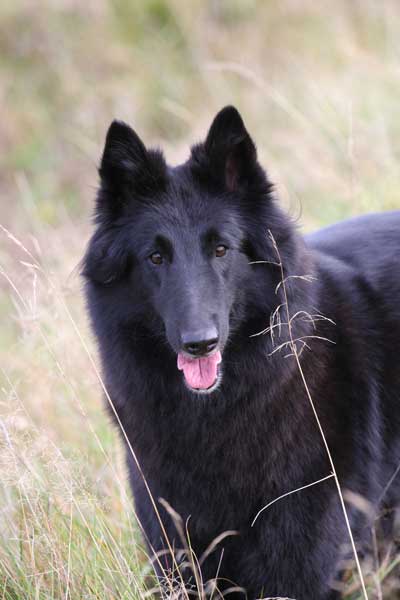 Our lovely Luna, oktober 2008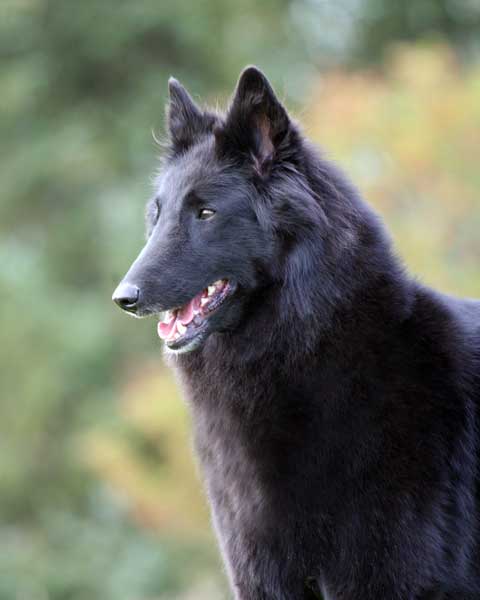 Our lovely Luna, oktober 2008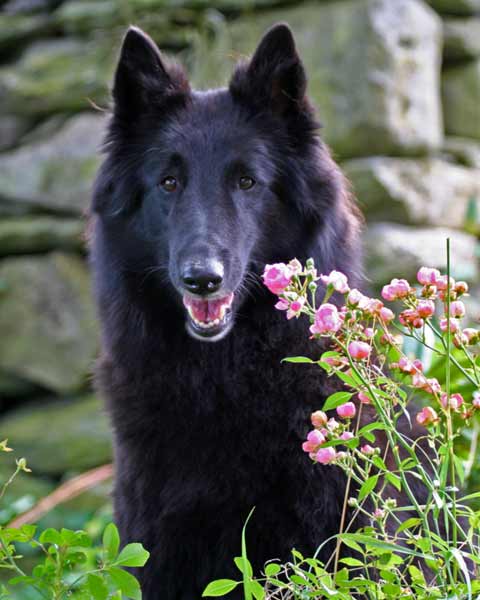 Luna & the roses :)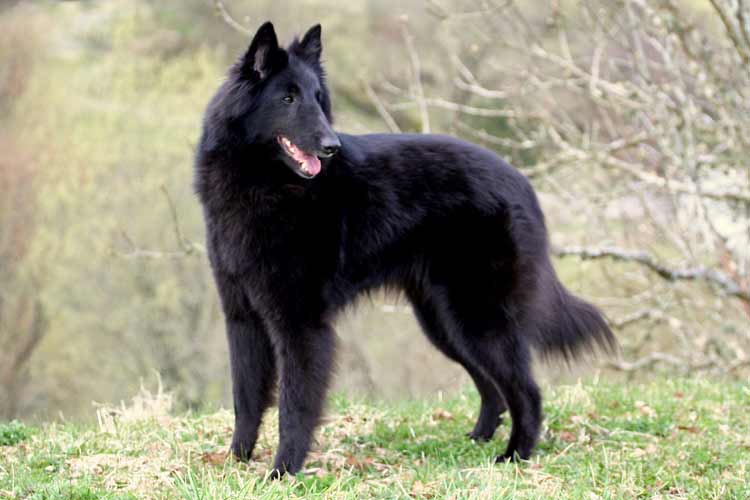 Woodshine's Luna - photo: Jannike