Sable Shade's Emilia arrives in Norway, 14th of May 2007: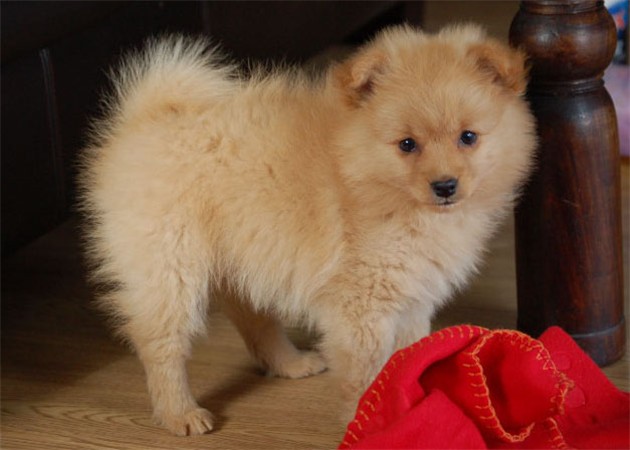 "Milla by night", photo from proud new dad, Kristian. :-)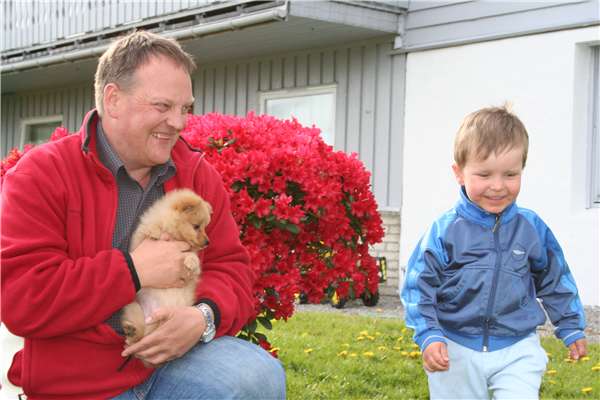 Kristian & Jon Børge, both very happy to get "Milla" home to Norway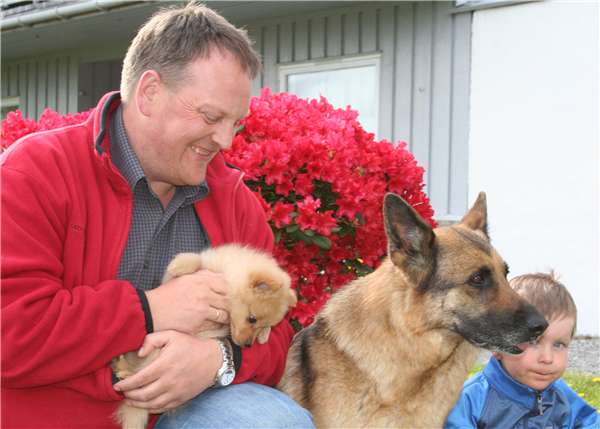 Zexi also poses for the photographer, good girl! :-)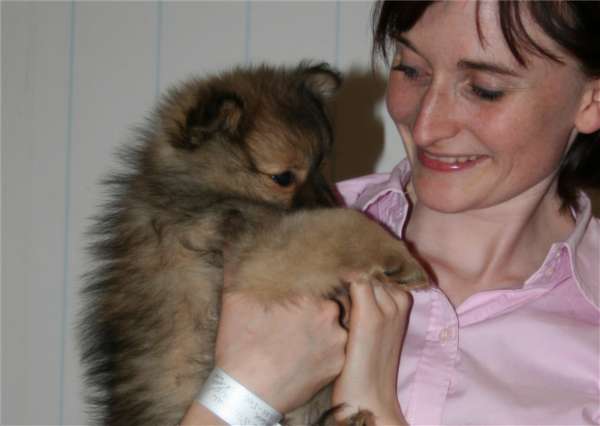 Emilia's brother, such a nice, little boy! :-)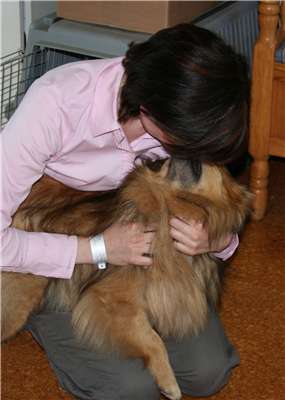 I fell in love with Emilia's father, Diezel was even
more pretty than I had ever imagined, and so, so cuddly!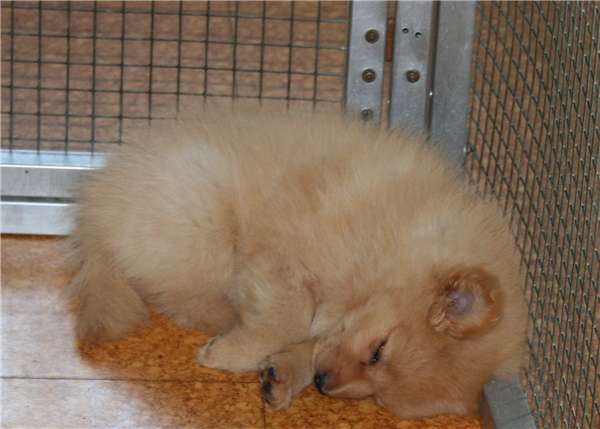 One of the girls sleeping, not sure which it is... :-)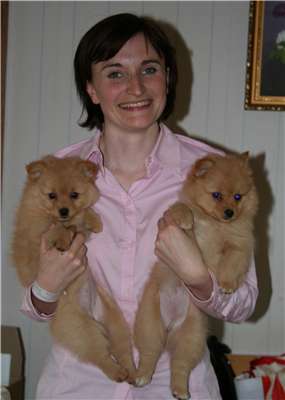 OK, I'm holding both of them, and I still have the hospital-bracelet on...
Very stylish, don't you think? :-)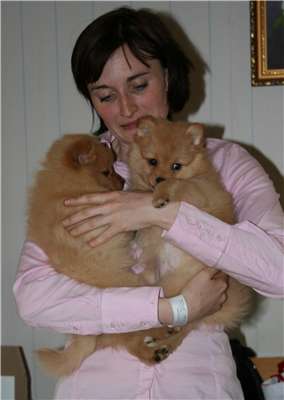 Oh my God, don't climb so much, I'll drop you! (almost!)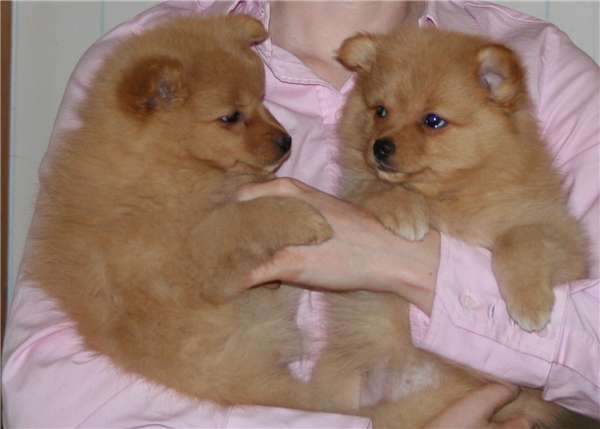 The two lovely sisters, Emilia and Eriba from kennel Sable Shades. C";)