C.I.E EEV.12 Geronimo van't Sparrebos
| | | | | |
| --- | --- | --- | --- | --- |
| HD: A/B | AA: 0/0 | Eyes clear | Passed finnish charactertest (LTE) | Born 20.06.2007 |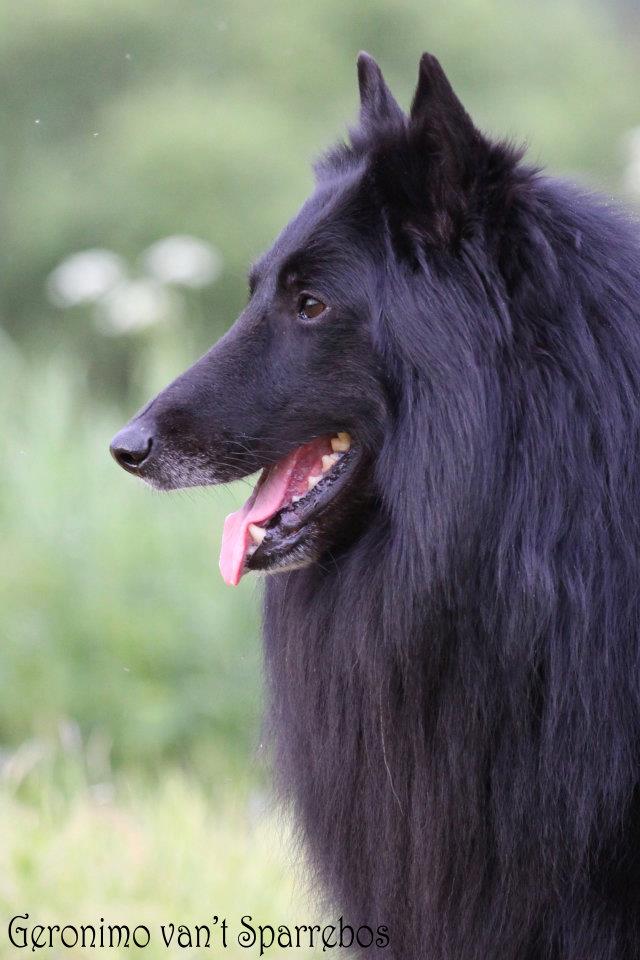 Copyright: Jannike Steindal Nordanger
Geronimo is a lovely boy, who is called "Tatu" in his everyday life.
He is owned by Anna-Kaisa Ahola in Finland.
We have had the pleasure of using Tatu for Lunas last litter.
Together, they have produced 6 lovely puppies; 3 girls and 3 boys.
Since Tatu came to Norway and stayed with us for a "Christmas-holiday" during the mating,
we feel that we can say that we know him very well. He is a very positive and easygoing boy.
He loves children, and our very happy son; Joakim (2,5 years) could do whatever he wanted with him! :)
Tatu is also very happy to retrieve and play with toys and balls, and we had a lot of fun with him. :)
In addition to his wonderful temperament and mentality, he has a stunning appearence.
He has a classic head, with perfect, parallell lines. Dark, almond eyes, and complete scissorbit.
- and always a kiss for everyone.
A massive, beautiful coat and perfect bone-structure and angulations.
There is really not anything we didn't like with him! :)
Thank you so much, Anna-Kaisa - for trusting us with Tatu for this "love-holiday",
and to Tatu for giving us these lovely babies together with Luna.
PEDIGREE FOR C.I.E. EEV-12 GERONIMO VAN'T SPARREBOS:
COI = 0,0% with 4 generations.
Parents
Grandparents
Great-grandparents
Vaillant du Loriers (g)
Sacha du Loriers (g)
Ken du Domaine des Noirs
Laika du Loriers
Sindy du Loriers (g)
BEW-93 Ottoman du Loriers
Lady du Loriers
BEW-06 Evi van't Sparrebos (g)
VDH ML LUCH CH Argos van't Sparrebos
DE VDH NL LUX CH EUW-00 Boetsch de Bruine Buck
Xenia du Loriers
VDH BE CH Zulte van't Sparrebos
Ranke de la Quievre
Uranne du Loriers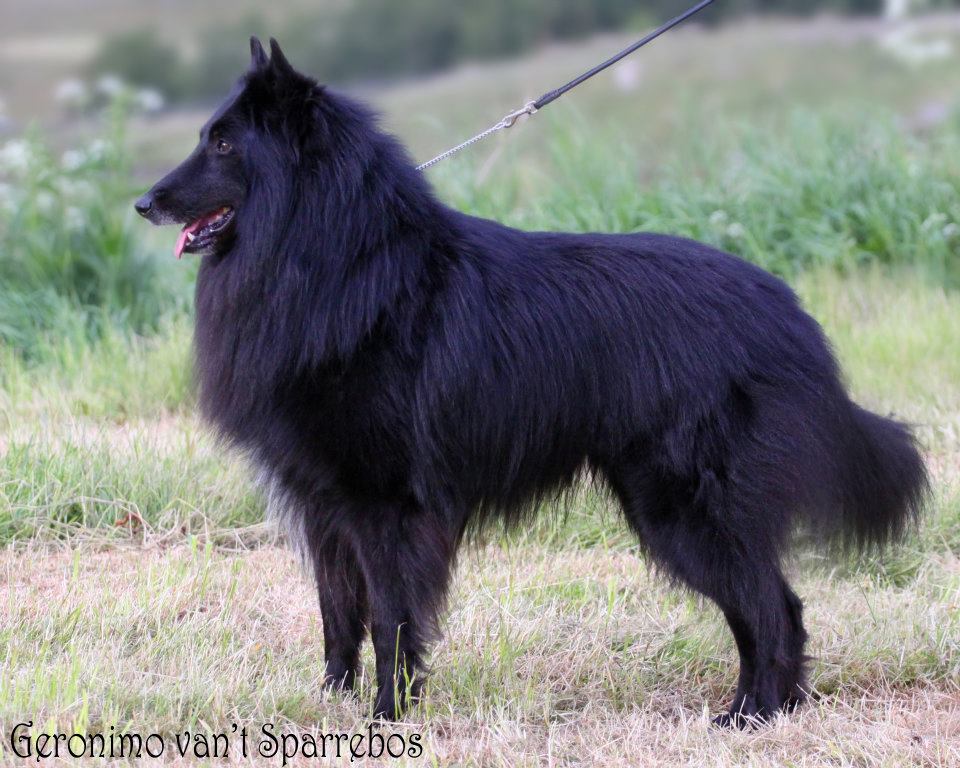 Copyright: Jannike Steindal Nordanger
OFFSPRING of C.I.E. EEV-12 Geronimo van't Sparrebos,
he has two litters in Finland with Mustantuulen Pocahontas:
Born 26.02.2011:
Mustanaamion Geisha
Mustanaamion Gerry
Mustanaamion Gismo
Born 17.11.2009:
Mustanaamion Inka - eyes clear
Mustanaamion Apache
Mustanaamion Cheyenne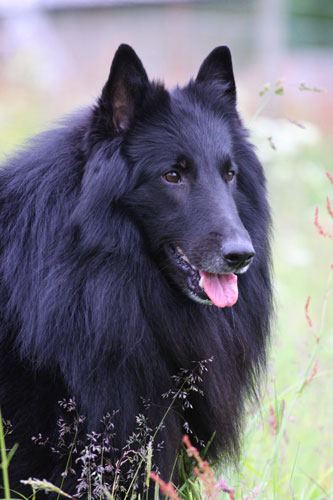 Copyright: Jannike Steindal Nordanger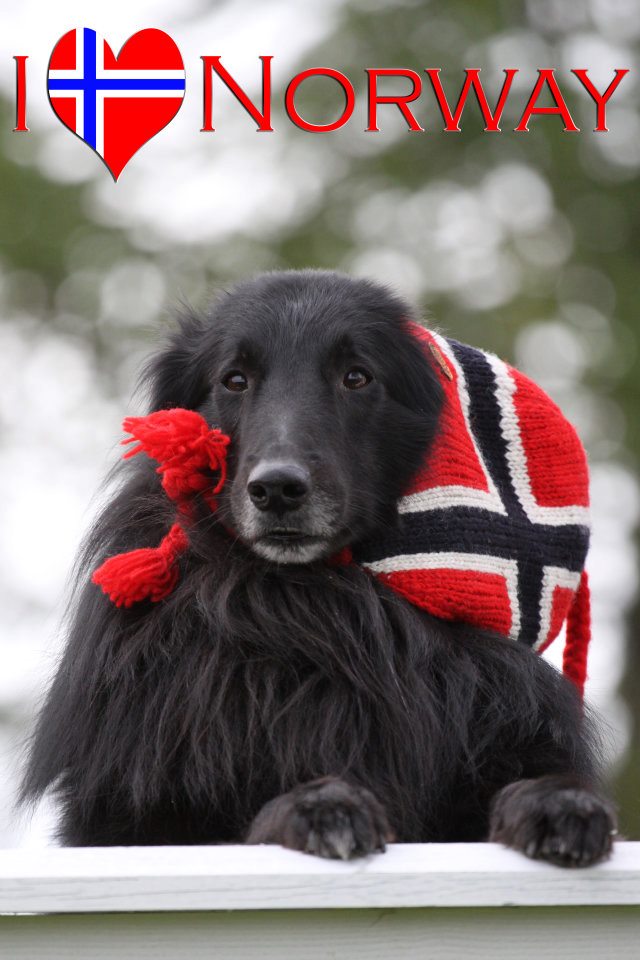 Copyright: Jannike Steindal Nordanger. Tatu on his "love-holiday" to Norway ;) ;)