Ram Reuven av Vikholmen - født 25. juni 2004
HD fri (0/0) - AA fri (0/0) - Øyne ua (eyes clear) - bestått k-test (passed character-test)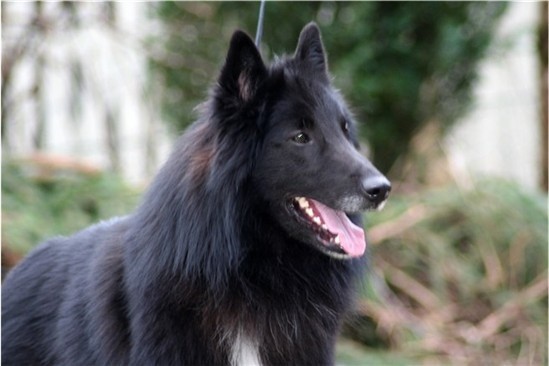 Hodestudie av Ram, Foto: Ada E. Ekeland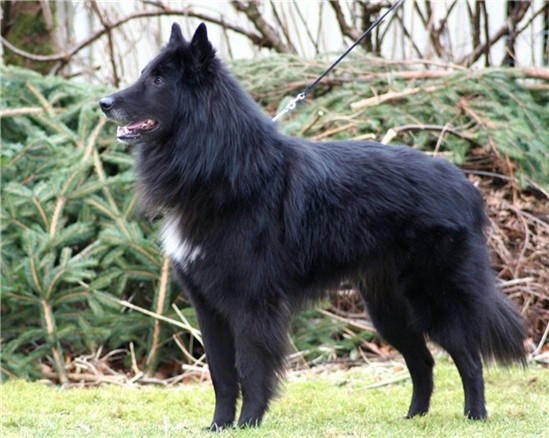 Ram i helfigur, mars 2007, fotografert av Ada :)

Ram bor på Paradis i Bergen sammen med Karl og Kari, som er deleiere sammen med oss.
Vi er veldig fornøyde med Ram, han er en utrolig stabil og avbalansert hund,
med unntak av når vi kommer på besøk, da forandres han til et lite lykketroll i noen timer...! *ler*

Av utseende er Ram en middels stor hannhund, maskulin og med en god beinstamme.
Han har rikelig med pels, fulltannet saksebitt, og selvsagt begge testiklene på plass
der de skal være! ;-) Han er disponibel til avl for sunne og stabile tisper.

Han er HD-fri og AA-fri, og kommer fra et kull hvor alle søsken også er røntget fri for HD og AA.
Han er også øyenlyst fri, og har bestått karaktertesten. Gutten vår mangler også bare
ett cert før han er UCH, så vi håper at dette målet blir oppnådd en gang i framtiden.

English:
Ram is a very social, kind and happy male with tons of charm and self-confidence.
He is x-rayed free on both hips and elbows, and also eye-screened without remarks.
He has passed the Norwegian character-test, and is only missing one CAC to become
Norwegian Champion. He comes from a litter where all puppies are x-rayed free
on hips and elbows, and are available for breeding with healthy females. :-)
He lives in Bergen, at the west-coast of Norway.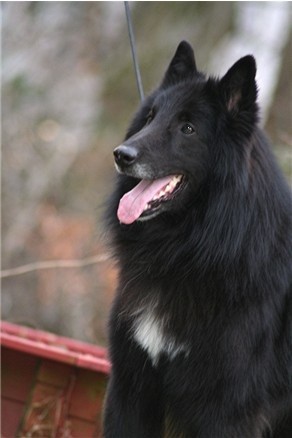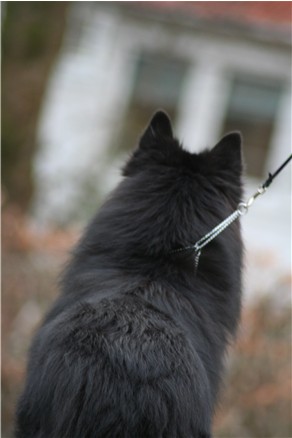 Ram passer på å bli fotografert fra alle vinkler :)


Parents
Grandparents
Great-grandparents
Hexen House Narahn
Jason de la Douce Plaine
Briscar du Sart des Bois
Dyna de la Douce Plaine
HollCh LuxCh VDHCh. P.e. Claire de Palaemon
Buddy van Lana's Hof
Ashley de Palaemon
NUCH Mademoiselle Mikane av Vikholmen
Fakaiser's Janus de Jouter
GB CH Gooitsen v't Belgisch Schoon
Ceres Raisa
Happy Lady av Vikholmen
Oud Sabbinge Lambert v Crack
NUCH Aditi av Vikholmen

One of Ram's excellent critics, this from special-judge Norman Deschuymere:

19. mars 2006: Norsk bernersennenhundklubb, Letohallen.
20 months old: 1 AUK, 1 AUKK, HP, Cac, BHK, BOB!

Her er hva special-judge Norman Deschuymere said about Ram:
"Complete scissor bite. Strong head, a bit rund scull. Good stop. Brown eyes. Good corset(?).
Good earset. Good neck. A bit falling croup. Good chest, very good angles and coat.
Good movement."